In August 2019, After the evaluation and verification by Easy-pec, an e-commerce platform for industrial products of SinoPec, Pioneer was credited an "AA" degree company and a certificate was awarded by Commercial Credit Center.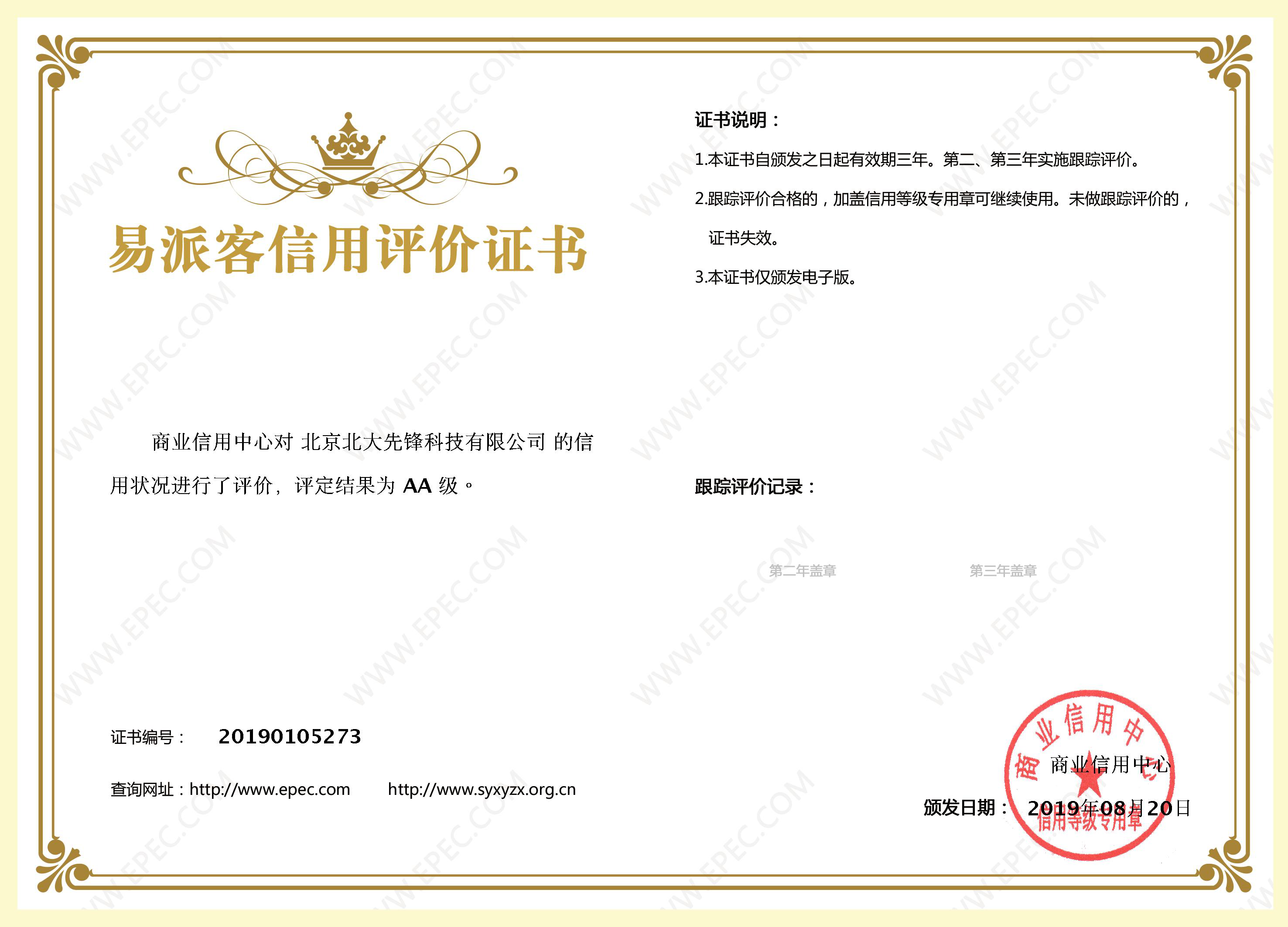 Easy-pec Credit Assessment Certificate
The "AA" Degree Certificate that Pioneer has been awarded this time means that Pioneer has strong fulfilling capabilities at a low defaulting risk and is less influenced by adverse economic environment, which is an objective evaluation of Pioneer's comprehensive strength and contractual capabilities by a third-party organization. As one of the gas separation companies with highest credit degree within the evaluation system, Pioneer's professional brand image and dominating position in the gas separation field is further revealed.

According to the information announced to the public by Sinopec, the certification results and evaluation data of Easy-pec Credit Assessment Certificate are an important basis for reference in bid evaluation and procurement decision making on Easy-pec's e-commerce platform. The credit certification was undergone by SASAC commercial credit center certification organization, a third-party trustee entrusted by China Petrochemical Corporation.
Easy-pec carries out the corporate credit standards with the aims to establish national and even international advanced standards to lead the manufacturing upgrading and to promote the platform's associates to establish standardized enterprises, digitized enterprises and high-integrity enterprises. Accurate evaluation, precise picturing and careful selecting of enterprises and industrial products based on Easy-pec standards will encourage the platform's associates to continuously improve supply quality and servicing capabilities, create a business culture of integrity and set up industrial benchmarks, product standards and market scales.