Given that enterprises in low-risk areas of the 2019-nCoV epidemic have gradually resumed production, PKU PIONEER actively responded to our customer's requirements, and has deployed a team to install and debug the equipment for the end user.

Pioneer distributed masks, disinfectants and other materials to workers who're operating with masks and abiding by the prevention regulations strictly. On the premise of ensuring the safety of workers, Pioneer strives for pulling through the difficulties to provide maximum support for each customer.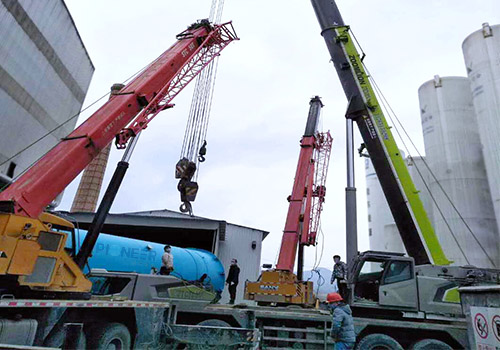 PIONEER Workers Installing VPSA Oxygen Generator (4,300Nm3/h,>93%) with Masks
The project is a set of Vacuum pressure Swing Adsorption (VPSA) Oxygen Plant (4,300Nm3/h, >93%) constructed by Pioneer for oxygen-enriched combustion supporting of an EF steelmaking project in a steel mill located in Guizhou province.